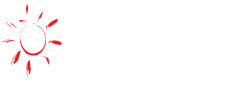 Web Design
Stand out from the competition
Having a great-looking professional website is essential for any company wanting to make a good impression and stand out from the competition. It can be anything from a page with basic contact details to a 24/7 sales tool and should be treated as part of an effective sales strategy. We can help you achieve your potential by providing you with a beautifully crafted site that will give you a competitive edge and vital web presence.
Look how you feel
We understand that your website has a deep impact on the way in which customers perceive your business and the services that you provide. This is why we subscribe to a number of rules for website design:
Any new website should be designed in harmony with your existing brand
The design must match your requirements, from a basic brochure site, to a media-rich animated flash site.
Don't make me think!
Our website designs are carefully thought out to ensure usability and accessibility. Both are important aspects of design to maximise marketing potential and to guide visitors to desired goals. Visitors to your website don't want to have to think! We aim to enable visitors to find the information that they need quickly, but encourage them to stay and engage further with your brand.
Usability - Design must be user-friendly, with simple navigation and should guide visitors to desired goals.
Accessibility - Not only to match government accessibility guidelines, but to maximise marketing potential.
Hide and seek...
Don't play hide and seek with your customers! Our websites are optimised for web crawlers, which means that search engines like google will be able to index your website more easily. Furthermore, our websites are built with W3C compliance in mind, to maximise the potential audience to your website.
Room to grow
Websites can be designed to accommodate your budget; from a simple brochure site based on an existing stock template, to a multi-functional bespoke site. Even our entry-level websites are created in simple Content Management Systems (CMS). This gives you full control to maintain your content easily with the potential to grow your website in the future.
Why Use Us?
Reliable & High Quality work
Cost Effective
Expert UK developers. No outsourcing
Numerous years of experience
Easy to use solutions