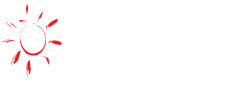 e-Marketing
We understand how important it is to speak to customers in a meaningful way and in turn, the importance of tracking the performance of your communications. Bright Software Solutions can provide you with professional e-Marketing solutions, from Pay-Per-Click advertising management to Professional eNewsletters sent to thousand of users. We can also provide tracking reports to ensure that you can speak to your customers more effectively.
Making the right impression
Our professionally-built email stationery means that you will make the right impression from the moment your customer receives the newsletter. However, what's the point of sending a newsletter if it is blocked by spam filters? Unlike most non-professional content, our years of experience means that we are able to design your newsletter to minimise the risk of your message being filtered out. Our designs meet MIME standards, and both HTML and text versions of your newsletter are sent to customers to ensure that your communication reaches the widest possible audience
What happens next?
We believe that there is always a lesson to be learnt! This is why we track the success of e-marketing strategies, which can be measured in a number of ways, including:
Number of bounced emails
Number of emails viewed
Number of click-throughs
Putting customers first
We know that you want to provide the best possible service, and who better to ask about how to improve, than your customers? If you need feedback regarding any aspect of your business, we can help you design a single or multiple page online survey to help you understand their needs. Following the survey, we can collate and present your data in a meaningful way to ensure that you squeeze out every last drop of insight.
Be seen! Be heard!
Sometimes, being a web expert is about acknowledging that someone else does it better than you, and using their services instead! We know that being seen on the right search engines, against the right search terms, can be very important to driving sales and growth. As a result, we offer a service for setting up and tuning of Pay-Per-Click advertising such as Google Adwords to ensure you get the right visitors to your website.
Why Use Us?
Reliable & High Quality work
Cost Effective
Expert UK developers. No outsourcing
Numerous years of experience
Easy to use solutions