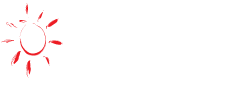 Terms & Conditions
Please read this section carefully before using our website. By using the brightsoftwareolutions.com website you are accepting the terms and conditions as laid out here, in our Privacy Policy. Your statutory rights are not affected by these Terms and Conditions.
Amendments may occasionally be made to these Terms and Conditions. You are advised to check these terms and conditions prior to making any purchase. Should you continue to use this site after a change in the Terms and Conditions this will be taken as accepting the new Terms and Conditions. If you do not wish to accept the Terms and Conditions as laid out below, you must stop using the waiyeehong.com website. General
These Terms and Conditions shall be governed by and interpreted in accordance with the laws of England and any disputes will be decided only by the English courts.
If any part of these Terms and Conditions is deemed invalid, void, or for any reason unenforceable, it will not affect the validity of any remaining conditions.
If you breach these Terms and Conditions and we take no action, we will still be entitled to use our rights and remedies in any other situation where you breach these conditions.
We shall not be responsible for any breach of these Terms and Conditions where caused by circumstances beyond our control. This condition does not affect your statutory rights.
All content on the brightsoftwaresolutions.com website is copyright. As a user of this website, you may not copy, reproduce or publish any material on this site without prior consent from Bright Software Solutions.
BILLING
All hosting charges must be paid prior to hosting, at the beginning of a new account or before the renewal of hosting date.
All new hosting accounts are given a 30 days money back guarantee. After this period, these charges are non-refundable in the event the users decide to cancel or transfer hosting to a different provider.
Domain registrations are not included in the 30 days money back guarantee as they are a non-refundable and non-cancellable service that is commenced on request of the user. In the unfortunate event that we are unable to secure the domain requested by the client we will refund all payment made for these existing domains.
The contract for the domain registration is between the client and the Naming Authorities and the clients must ensure that they agree to terms and conditions provide by the Naming Authority for the domain requested. Bright Software Solutions works as an agent on your behalf, the Naming Authorities' Terms and Conditions will be provided upon request at registration.
Domain Names must not infringe on any others' third party rights. Responsibility for any infringement is accepted by the client and Bright Software Solutions will not held liable for the infringement of the client's domains.
Account/Domain renewals will be issue via email roughly 4-8 weeks prior to the renewal date. If payment is not made prior to the due date, services will be suspended and additional reinstatement charges may be applicable. In the event that the client has not received the reminder either due to an out of date email address or technical issue of email delivery Bright Software Solutions will not be held liable for any additional costs that occur.
ACCEPTABLE USE
Please note that in the event of these Terms and Conditions being broken by the client, Bright Software Solutions reserves the right to terminate the contract with no refund.
All domains must belong to the client. Hosting must not be resold or given away and clients are not permitted to re-host other users' content without prior written permission from Bright Software Solutions.
Client accepts that downtime may occur for reasons of technical fault or system upgrades and no financial compensations will be available should this occur.
Usernames and Passwords must be kept secure at all times and must not be given to third parties. In the event a user believes that their account may have been compromised, they must contact Bright Software Solutions at the first available opportunity.
In the event an account goes over the allocated bandwidth the account may be suspended and additional bandwidth will be charged at £5 per gigabyte. In the event the additional hosting charges are not paid, Bright Software Solutions reserve the right to cancel the client hosting contract with no refund.
In the event resource intensive scripts are deployed onto the server, that affect the service provided to other clients, the client account may be suspended whilst the script is removed or corrected. This includes but is not limited to chat room software, which due to their fundamental design, are resource intensive.
The client is responsible for ensuring that all scripts installed are kept up to date and are virus free. They must also ensure that all relevant security patches are applied and all software is virus-free. Clients must not set permissions to 777 on installation of a script.
Clients may not set-up and open relay, or send unsolicited commercial e-mail (Spam). Bright Software Solutions will block the mail services of any client found to be sending such mail.
Opt-in mailing lists are allowed, where it can be proved that subscribers did opt-in and that a suitable opt-out mechanism is available on all emails sent out to users.
Clients must take sole responsibility for ensuring that any data is suitably backed-up. Bright Software Solutions will not keep backups of clients' websites and will not accept any responsibility whatsoever for loss of data or information resulting from the use of this service.
Client is responsible for ensuring that all content is legal and hosted content is compliant with UK laws and regulations. In addition to this but not limited to it, Bright Software Solutions doesn't allow adult material, foul or abusive language, Warez, illegal MP3 sites, Slander / Libel, impersonations, promotion of violence or terrorism, racial / sexual / political discrimination or other services we deem inappropriate.
LIMITATION OF LIABILITY
Neither party shall be liable for any indirect, incidental, special, punitive, or consequential damages, or any loss of profits, revenue, data, or data use, author's maximum liability for any damages whether in contract or tort will not exceed the fees which you have paid to us or are payable to us for this order, and if such damages result from your use of the software or technical support, the liability shall be limited to the fees paid or payable for the software or technical support.
LINKS
Links are provided for your information and convenience only. We do not accept responsibility for the external sites linked to, or the content at these sites. A link does not imply an endorsement of a site; likewise, not linking to a particular site does not imply lack of endorsement. Please feel free to link to our site should you wish.
SECURITY
As part of registering with Bright Software Solutions, you will be asked to provide a password to use one of our services. Do not disclose your password to anyone else. It is your responsibility to ensure that you keep your password secret. You shall be responsible for any actions taken out under your login. If you think your password is compromised, please contact us on info @brightsoftwaresolutions.com
You may be asked to change your password or your account suspended if we believe the security of your account to be compromised or misuse of the brightsoftwaresolutions.com or associated online products has occurred.
WEBSITE AVAILABLITY
In order to provide you with the best service possible, we will sometimes need to take the a website down for maintenance and repairs. During this time you will not be able to use this service, however rest assured we will be doing all we can to bring this service back up as soon as reasonably possible.
Sometimes, due to reasons out of our control, the a website may become unavailable. In these instances the speed at which this is dealt with will depend on external parties; however we will do our utmost to ensure the service is restored as soon as possible.
Bright Software Solutions will not liable for any loss, damage or expense resulting from our services becoming unavailable.
We make no guarantee that the website servers will be free from faults. If you discover a fault please report it to support @ brightsoftwaresolutions.com and we will look to address it as soon as we can.
ACCURACY
While we have taken every care to compile accurate information and to keep it up-to-date, we cannot guarantee its correctness and completeness. We do not accept responsibility for any loss, damage or expense resulting from the use of this information.
PRICING
All our prices are stated in £Sterling (GBP), including VAT where applicable. Should a pricing error occur, or the price of a product from one of our suppliers changes unexpectedly we will contact you to see if you still wish to order the item at the new price. If you wish, you may change your order at this point and the amount charged to your card will reflect the change to your order.
DISPUTES
If legal proceedings are commenced to resolve a dispute arising out of, or relating to, this Agreement, the prevailing party shall be entitled to recover all costs, legal fees, and expert witness fees as well as any costs or legal fees in connection with any appeals.
INDEMNIFICATION
Customer shall indemnify and hold Company harmless from and against any and all claims, judgments, awards, costs, expenses, damages and liabilities (including reasonable attorney fees) of whatsoever kind and nature that may be asserted, granted or imposed against Company directly or indirectly arising from or in connection with Customer's marketing or support services of the product or services or the unauthorized representation of the product and services or any breach of this Agreement by Customer.
HOSTING TERMS & CONDITIONS
INTELLECTUAL PROPERTY RIGHTS
Material accessible to you through Bright Software Solutions services may be subject to protection under the United Kingdom or other copyright laws, or laws protecting trademarks, trade secrets and proprietary information. Except when expressly permitted by the owner of such rights, YOU must not use Bright Software Solutions or its servers and network in a manner that would infringe, violate, dilute or misappropriate any such rights, with respect to any material that you access or receive through the Bright Software Solutions network. If YOU use a domain name in connection with Bright Software Solutions or similar service, YOU must not use that domain name in violation of any trademark, service mark, or similar rights of any third party. NETWORK SECURITY Customers may not use the Bright Software Solutions network with an attempt to circumvent user authentication or security of any host, network, or account. This includes, but is not limited to, accessing data not intended for YOU, logging into a server or account YOU are not expressly authorised to access, password cracking, probing the security of other networks in search of weakness, or violation of any other organisations security policy. YOU may not attempt to interfere or deny service to any user, host, or network. This includes, but is not limited to, flooding, mail bombing, or other deliberate attempts to overload or crash a host or network. Bright Software Solutions will cooperate fully with investigations for violations of systems or network security at other sites, including cooperating with law enforcement authorities in the investigation of suspected criminal violations. Users who violate system or network security may incur criminal or civil liability.
SERVER ABUSE
Any attempt to undermine or cause harm to a server or customer of Bright Software Solutions is strictly prohibited. Bright Software Solutions will strongly react to any use or attempted use of an Internet account or computer without the owners authorisation. Such attempts include Internet scamming (tricking other people into releasing their passwords), password theft, security hole scanning, etc. Any unauthorised use of accounts or computers by YOU, whether or not the attacked account or computer belongs to Bright Software Solutions, will result in action against YOU. Possible actions include warnings, account suspension or cancelation, as well as civil or criminal legal action, depending on the seriousness of the attack.
IMPORTANT NOTE – Bright Software Solutions has the right to discontinue service, or deny access to anyone who violates our policies or the terms and conditions shown below WITHOUT WARNING or PRIOR NOTICE. No refunds of fees paid will be made if account termination is due to violation of the terms outlined below. YOU may not run IRC, bots or clients on shared servers. Unacceptable uses also include, but are NOT limited to: Bulk emailing, unsolicited emailing, newsgroup spamming, pornographic content, illegal content, copyright infringement, trademark infringement, warez sites (including links to/from), cracks, software serial numbers, proxy-relaying, link farming (the act of or by use of scripts), link grinding, link-only sites, spamdexing, FFA (Free-For-All) and/or anything else determined by Bright Software Solutions to be unacceptable use of our services including abuse of server resources.
WEB APPLICATIONS and WEB ACCESSIBLE SCRIPTS All web applications that are out-of-date and actively being exploited will be shut down immediately without prior notice. YOU are responsible for and should evaluate YOUR web-based applications and scripts on a regular basis to ensure their security and orderliness.
BANDWIDTH ABUSE The intention of Bright Software Solutions is to provide a large bandwidth to transfer web documents, and not an offsite storage area for electronic files. If YOU violate this condition, YOU will be notified and given 48 hours to remedy the problem. Failure to do so will result in YOU being billed for the overages. Server clusters are allocated 50GB of outbound transfer per month in then event you over run this allocation you will be billed £0.03/1GB/month.
UNSOLICITED EMAIL & SPAMMING Unsolicited commercial advertisements (SPAM) are not allowed in e-mail, and will likely result in account cancelation. Bright Software Solutions takes a zero-tolerance approach to SPAM originating from its servers or for spam advertising of domains hosted within our network. We do not allow YOU to send outbound mail to more than 20 recipients at any one given time and/or more than 1,000 pieces of e-mail per day with a maximum file size of 20MB per email message. If YOU violate Bright Software Solutions policies persistently in email activities, YOUR account will be suspended and deleted.
TERMINATION
Company may terminate this Agreement at its sole discretion upon the occurrence of one or more of the following events: 1) failure to comply with any provisions of the Agreement upon receipt of written notice from Company of said failure, 2) appointment of Receiver or upon the filing of any application by Customer seeking relief from creditors, 3) upon mutual agreement in writing of Company and Customer.
Why Use Us?
Reliable & High Quality work
Cost Effective
Expert UK developers. No outsourcing
Numerous years of experience
Easy to use solutions