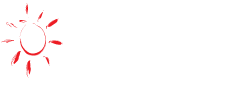 Terms & Conditions
Please read this section carefully before using our website or services. By using the brightsoftwareolutions.com website and associated services you are accepting the terms and conditions as laid out here, in our Privacy Policy. Your statutory rights are not affected by these Terms and Conditions.
Billing
All hosting charges must be paid prior to hosting, at the beginning of a new account or before the renewal of hosting date.
All new hosting accounts are given a 30 days money back guarantee. After this period, these charges are non-refundable in the event the users decide to cancel or transfer hosting to a different provider.
Domain registrations are not included in the 30 days money back guarantee as they are a non-refundable and non-cancellable service that is commenced on request of the user. In the unfortunate event that we are unable to secure the domain requested by the client we will refund all payment made for these existing domains.
The contract for the domain registration is between the client and the Naming Authorities and the clients must ensure that they agree to terms and conditions provide by the Naming Authority for the domain requested. Bright Software Solutions works as an agent on your behalf, the Naming Authorities' Terms and Conditions will be provided upon request at registration.
Domain Names must not infringe on any others' third party rights. Responsibility for any infringement is accepted by the client and Bright Software Solutions will not held liable for the infringement of the client's domains.
Account/Domain renewals will be issue via email roughly 4-8 weeks prior to the renewal date. If payment is not made prior to the due date, services will be suspended and additional reinstatement charges may be applicable. In the event that the client has not received the reminder either due to an out of date email address or technical issue of email delivery Bright Software Solutions will not be held liable for any additional costs that occur.
Acceptable Use
Please note that in the event of these Terms and Conditions being broken by the client, Bright Software Solutions reserves the right to terminate the contract with no refund.
All domains must belong to the client. Hosting must not be resold or given away and clients are not permitted to re-host other users' content without prior written permission from Bright Software Solutions.
Client accepts that downtime may occur for reasons of technical fault or system upgrades and no financial compensations will be available should this occur.
Usernames and Passwords must be kept secure at all times and must not be given to third parties. In the event a user believes that their account may have been compromised, they must contact Bright Software Solutions at the first available opportunity.
In the event an account goes over the allocated bandwidth the account may be suspended and additional bandwidth will be charged at £5 per gigabyte. In the event the additional hosting charges are not paid, Bright Software Solutions reserve the right to cancel the client hosting contract with no refund.
In the event resource intensive scripts are deployed onto the server, that affect the service provided to other clients, the client account may be suspended whilst the script is removed or corrected. This includes but is not limited to chat room software, which due to their fundamental design, are resource intensive.
The client is responsible for ensuring that all scripts installed are kept up to date and are virus free. They must also ensure that all relevant security patches are applied and all software is virus-free. Clients must not set permissions to 777 on installation of a script.
Clients may not set-up and open relay, or send unsolicited commercial e-mail (Spam). Bright Software Solutions will block the mail services of any client found to be sending such mail.
Opt-in mailing lists are allowed, where it can be proved that subscribers did opt-in and that a suitable opt-out mechanism is available on all emails sent out to users.
Clients must take sole responsibility for ensuring that any data is suitably backed-up. Bright Software Solutions will not keep backups of clients' websites and will not accept any responsibility whatsoever for loss of data or information resulting from the use of this service.
Client is responsible for ensuring that all content is legal and hosted content is compliant with UK laws and regulations. In addition to this but not limited to it, Bright Software Solutions doesn't allow adult material, foul or abusive language, Warez, illegal MP3 sites, Slander / Libel, impersonations, promotion of violence or terrorism, racial / sexual / political discrimination or other services we deem inappropriate.
Cancellation
All transfer and cancellation requests must come from the account holder who shall provide sufficient customer identification by fax or writing.
Bright Software Solutions reserve the right to suspend or cancel any or all of the service at any time, without prior notice, explanation, or recompense.
Limitation of Liability
Neither party shall be liable for any indirect, incidental, special, punitive, or consequential damages, or any loss of profits, revenue, data, or data use, author's maximum liability for any damages whether in contract or tort will not exceed the fees which you have paid to us or are payable to us for this order, and if such damages result from your use of the software or technical support, the liability shall be limited to the fees paid or payable for the software or technical support.
Why Use Us?
Reliable & High Quality work
Cost Effective
Expert UK developers. No outsourcing
Numerous years of experience
Easy to use solutions