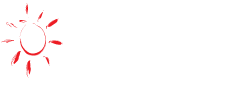 Our Products
Facebook - eCommerce Browser
Quickly start advertising your existing shop via your Facebook page designed so that after initial installation, the system will automatically keep up-to-date with your product catalog without the need to maintain a separate product list!
Try eCommerce Browser free for 30 days! This is a completely free, no-obligation trial. You will not be asked for any payment details. At the end of the trial period, you can choose whether or not you wish to continue using eCommerce Browser based on our competitive price plans.
Harness the power of social media by displaying your product catalog on Facebook, download the plugin for your associated shop:
For more information please see the eCommerce Browser website: http://www.ecommercebrowser.com
---
emenu browser

- making online easy for restaurants

emenu browser has everything you need to get your business online! There's an easy online admin, so you can change the design and manage everything yourself, e.g. changing opening times, menus, contact details and directions! Whether you are ready to start accepting online orders or just want a basic website, we have the right solution for you: Compare Pro vs Basic.

Take orders online
... through your very own website!

Stand out from the crowd
Don't be 1 of 1,000's in a directory!

Don't be tied to your PC
Receive orders by: Email, Fax, Receipt Printer, SMS

Only 55p per day
and 0% commission!

Loads of features
Google maps, contact forms,
Facebook, Twitter, YouTube ...

Quick & easy to order
Customers can order online
by PC, iPhone, iPad.
For more information please see the eMenu Browser website: http://www.emenubrowser.com
Why Use Us?
Reliable & High Quality work
Cost Effective
Expert UK developers. No outsourcing
Numerous years of experience
Easy to use solutions